Mike Paradinas announced yesterday that Planet Mu is releasing 2 new albums from Boxcutter and Frog Pocket. I have listened to the samples and they sound very good!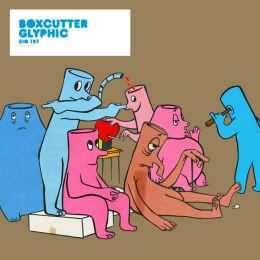 Boxcutters album is entitled Glyphic and is due out on CD and vinyl October 29th. Check out samples from Glyphic here.

Frog Pocket – Come On Primates Show Your Teeth! is out on CD September 24th and you can listen to samples here.
The artwork on Frog Pockets album is one of the best I have seen lately.