Raske Rytmer presents Kamerat Tord and Ars Dada at Spasibar November 10th
This one is for all the breakcore heads in Norway. I might go there myself so hope there will be a lot of ravers!
The club concept Raske Rytmer have a new breakcore event coming up on November 10th @ Spasibar in Oslo, Norway. There will be live sets from Kamerat Tord and Ars Dada. There will also be DJ sets from DJ Woo and Kjempetjukk DJ.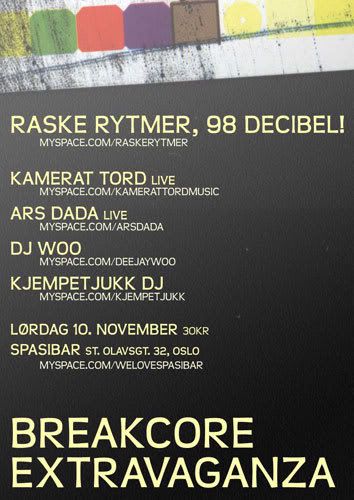 Keep the site running - Support Core News